1/2 Kilo - 500 gram Poured Silver Bar
The Germania Mint is a boutique private mint based in Poland whose designs are inspired by Eastern Europe. These poured 500 gram silver bars include a variety of features that are unique to Germania Mint poured bullion products.
Minted with one half kilogram of LBMA approved .9999 fine silver.
ships vacuum sealed inside a special box.
Obverse: etched with unique serial number.
Reverse: hologram with second unique serial number.
The reverse of these bars has a hologram with an additional unique serial number.
When combined, these two unique serial numbers can be authenticated with the Germania Mint.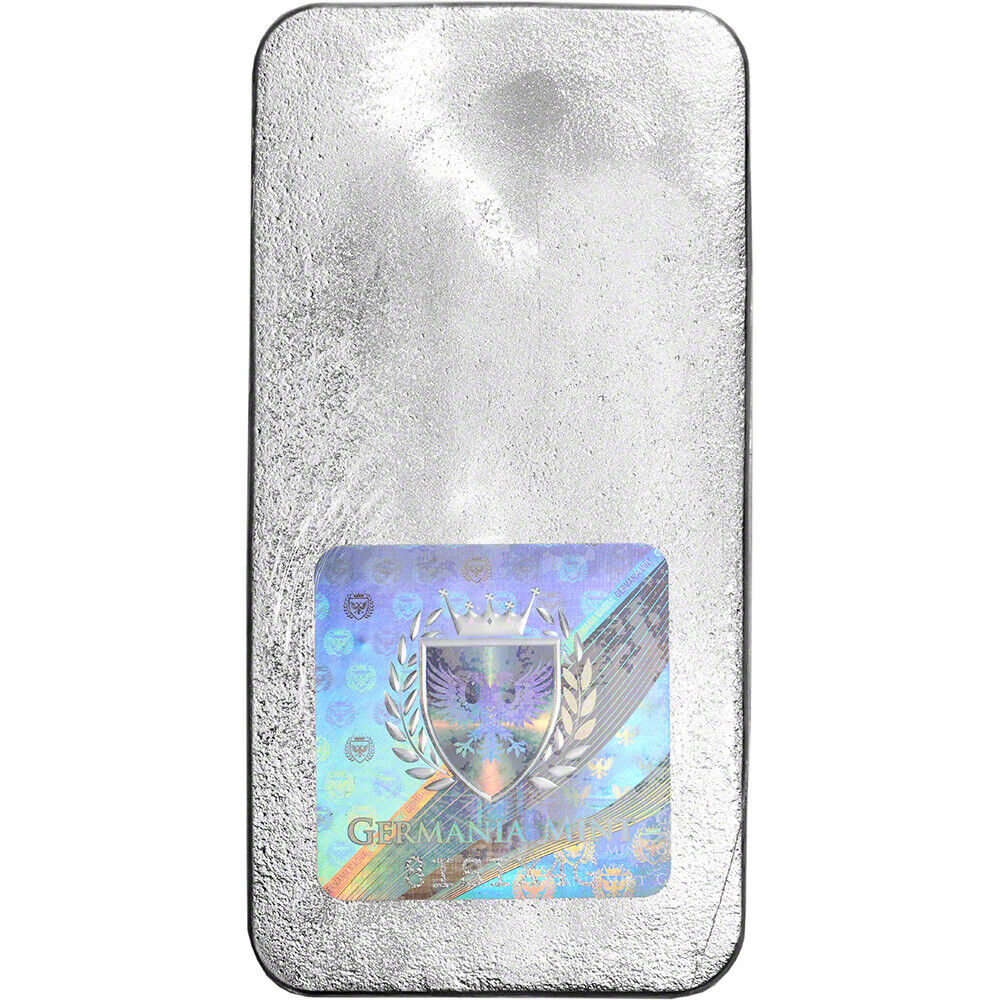 ---
500 gram Silver Bar Germania Mint Specifications
| | |
| --- | --- |
| Weight | 16.075 oz |
| Country | Poland |
| Type | Silver Bar |
| Mint | Germania Mint |
| Purity | .9999 fineness |
---
FindBullionPrices.com tracks prices from some of the most trusted and reputable online bullion dealers to help find the lowest prices on 500 gram Silver Bar Germania Mint.
The silver prices on our site for bars and bullion are updated hourly and adjusted with silver spot price. We give you the tools to compare prices of silver bars from well-reviewed bullion dealers.
Comparing prices for 500 gram Silver Bar Germania Mint across multiple bullion dealers is the best way to pay the lowest price.
Our Closest to Spot tool can help you find the lowest premium when you are ready to buy silver bars.
Shop other silver bullion and coins from Poland.