2009 20oz 20th Anniversary Austrian Gold Philharmonic Coin
The Gold Philharmonic coin was introduced in 1989 in 1 ozt and 1/4 ozt weights. To celebrate the coin's 20th anniversary, the mint released a coin with a nominal face value of 2,000 euros, each weighing 20 troy oz.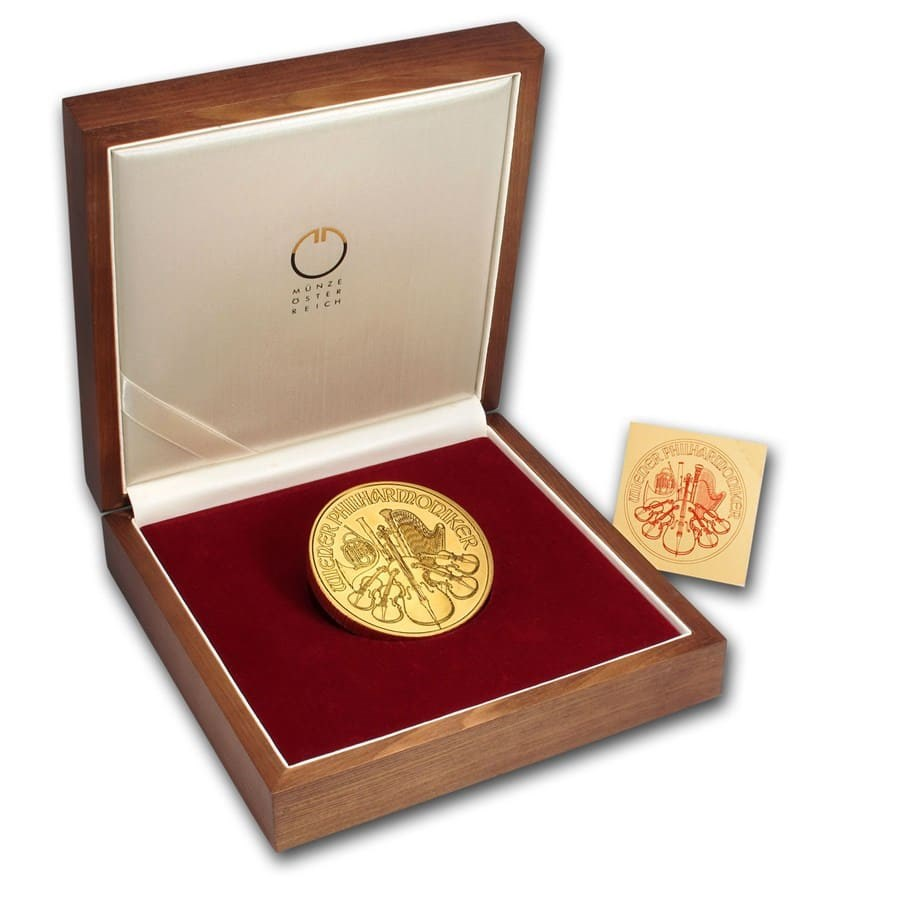 The coin was minted with a diameter of 74 mm and a thickness of 8.3 mm. Each coin was included in a specially made, velvet lined wood presentation and display case.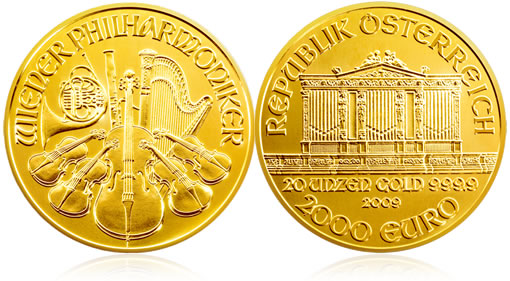 Coin Highlights
Struck in .9999 fine gold
Denomination of 2,000 euros.
Obverse: Displays the Great Organ of the Golden Hall of Vienna's concert hall.
Reverse: Displays an array of orchestral instruments, such as the cello, violin, viola, harp, french horn and bassoon.
About the Austrian Mint
The Austrian Mint is located in Vienna. It is the official minting authority for Austria with a 800 year history.
The Mint is the source for all Austrian Euro and Cent coins. Prior to the Euro, the Schilling and Groschen coins were minted at the Vienna Mint. Dating back to the days of the Austrian monarchy – Crowns, Guilders and Ducats were struck by the Austrian Mint.
The Austrian Mint is located close to the heart of Vienna. The main building was erected under Emperor Ferdinand I from 1835 to 1837. Today it houses one of the most modern mints in the world.