Three Graces 1 oz Silver Bar
The Royal Mint continues to woo investors with beautifully interpreted designs that are included in The Great Engravers Collection.
The obverse of this 1 oz .9999 fine silver bar is based on work of 19th century artist William Wyon RA entitled Three Graces.
In Greek Mythology the three daughters of Zeus represent grace, beauty and charm. They were the goddesses of all that was good; creativity, happiness, relaxation, nature and fertility. Helping to infuse artists and writers with the creative spirit.
They have been depicted in paintings and sculptures for thousands of years and have been linked to the Muses.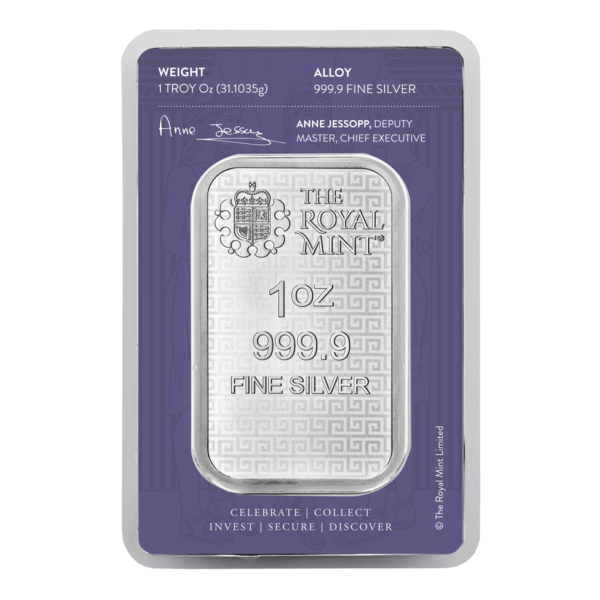 The reverse of this modern depiction contains The Royal Mint hallmark and is stamped with the weight and purity.
1 ounce Silver Bar - Three Graces
Minted from one troy ounce of .9999 fine silver.
Guaranteed for weight and purity.
Obverse: Wyon's depiction of Zeus' daughters.
Reverse: stamped with purity, hallmark and weight.
Limited Mintage of only 36,000 bars.
---
1 oz Silver Bar - Three Graces Specifications
| | |
| --- | --- |
| Weight | 1 oz |
| Country | Great Britain |
| Type | Silver Bar |
| Mint | The Royal Mint |
| Classification | Modern |
| Purity | .9999 fineness |
---
FindBullionPrices.com tracks prices from some of the most trusted and reputable online bullion dealers to help find the lowest prices on 1 oz Silver Bar - Three Graces.
The silver prices on our site for bars and bullion are updated hourly and adjusted with silver spot price. We give you the tools to compare prices of silver bars from well-reviewed bullion dealers.
Comparing prices for 1 oz Silver Bar - Three Graces across multiple bullion dealers is the best way to pay the lowest price.
Our Closest to Spot tool can help you find the lowest premium when you are ready to buy silver bars.
Shop other silver bullion and coins from Great Britain.